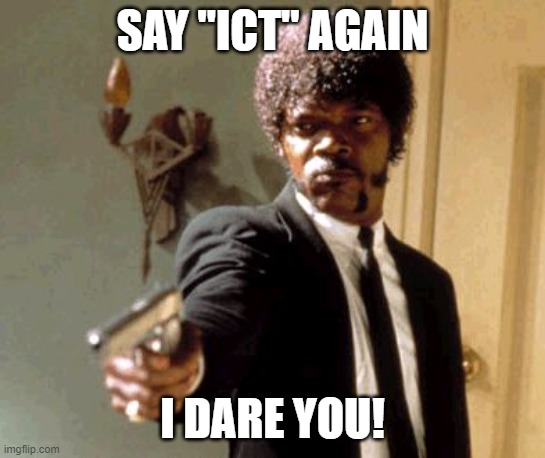 For several years, I have been teaching Computing in a school where nobody was sure what to call the department, subject or awards. Most of all, too many staff were calling the department or the subject "ICT".
I recently clarified this with some publicity including this email to key personnel: T&L Director, Data Administrator, Exams officer etc.
The department is "Computing", part of the Science Faculty. The KS3 subject is Computing which is the KS1 to KS4 national curriculum subject name.
At KS4 we have two qualifications now:
Computer Science GCSE (not Computing)
Creative iMedia Cambridge National Certificate (this is specific to my school, your mileage may vary 🙂 )
At KS5 we have just
It's a bit of a strange subject, as the National Curriculum peters out at KS4 and we have a qualification which is NOT Computing but Computer Science (which is not the same thing).
I hope that extract from an email I sent explains how I sorted out the confusion in my school. To understand something of how this confusion came about, I recommend my book, but also this excellent article about the history of Computer Science and its relationship with Computing, Information Technology and other fields: The Great Principles of Computing.